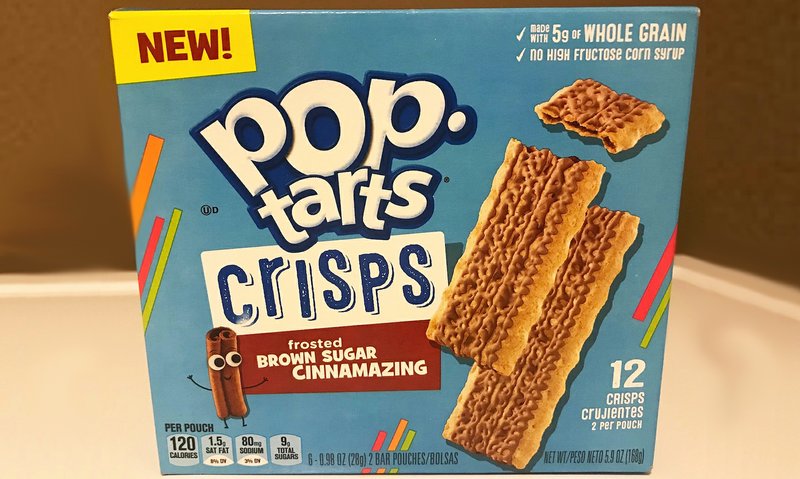 Pop-Tarts Crisps, Frosted Brown Sugar Cinnamazing flavor (Arkansas Democrat-Gazette/JENNIFER CHRISTMAN)
WHAT: Pop-Tarts Crisps
STATS: One pouch of the Brown Sugar Cinnamazing flavor contains 110 calories and 3 fat, 21 carbohydrate, 1 fiber, 9 sugar and 1 protein grams. We found them at Kroger, 8415 W. Markham St., Little Rock. More information at kelloggs.com.
THE SKINNY: Popping up in the cereal bar aisle: less caloric Pop-Tarts.
This new product, Pop-Tarts Crisps, are sold in boxes of six twin packs. The snacky Crisps are a lighter, airier, crunchier version of the childhood favorite. But note, the box says, these are not for the toaster. Just pop these Pop-Tarts Crisps in your mouth.
So far they only come in Frosted Brown Sugar Cinnamazing and Strawberrylicious flavors.
Here's hoping there will be "S'more" flavors added. Maybe (Hot Fudge) Sundae soon.
Email:
Slim Pickings is a weekly review of light foods.
Style on 02/18/2019
Print Headline: SLIM PICKINGS
Sponsor Content
Comments