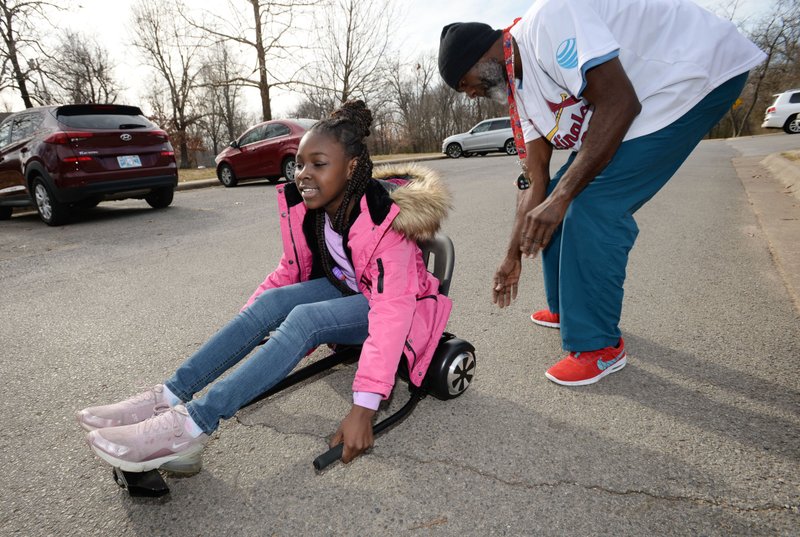 Tony Henry (right) and his godchild, Seryiah Gould, 9, both of Fayetteville, assemble a Hover Go-Kart Thursday before taking it for a test ride at Veterans Memorial Park in Fayetteville. Henry gave the toy to Seryiah for Christmas and spent the afternoon riding around Lake Fayetteville on his hoverboard with her. NWA Democrat-Gazette/ANDY SHUPE
Friday's gallery includes photos of a 3-wheel car, a father and daughter playing with an electric go-cart and kids getting a free lunch through the Fayetteville School District.
To view those images and more visit our gallery.
Having trouble viewing the gallery, click here.
NW News on 12/27/2019
Print Headline: PHOTO GALLERY: Electric go-cart fun, 3-wheel car preparation for auction, free lunch for kids
Sponsor Content
Comments