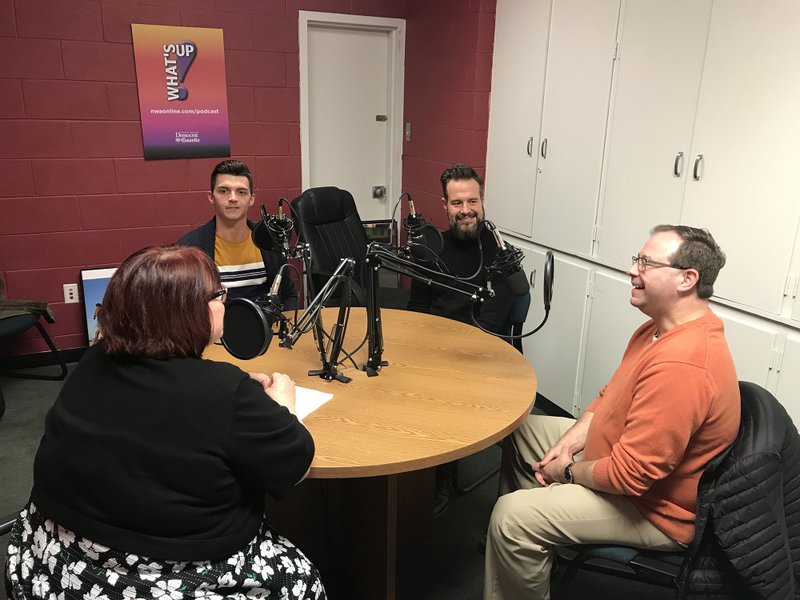 Becca Martin (from left), Tanner Pittman, Joseph Farmer and Chad Cox with the Arkansas Public Theatre: A Tuna Christmas. - Photo by Spencer Tirey
Don't see the podcast player above, click here.
Listeners might only hear three voices in a podcast featuring the cast and director of "A Tuna Christmas," but the Arkansas Public Theatre comedy — a sequel to "Greater Tuna" — has 22 characters, a score of costume and wig changes, lots of Christmas trees and a great big dollop of holiday heart. Meet Tanner Pittman, Chad Cox and director Joseph Farmer, who bring to life the denizens of the tiny town of Tuna, Texas, as they chat with Features Editor Becca Martin-Brown.
FAQ

'A Tuna Christmas'

WHEN — 8 p.m. Dec. 13-14; 2 p.m. Dec. 15; again Dec. 19-22

WHERE — Arkansas Public Theatre at the Victory in Rogers

COST — $30-$36

INFO — 631-8988 or arkansaspublictheatre.org
Sponsor Content
Comments