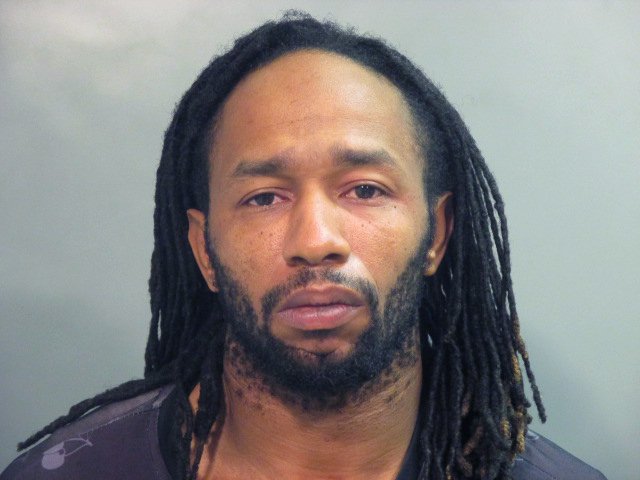 Isaac Dale
FAYETTEVILLE -- Police say a man who fled from a State Police trooper on Interstate 49 later crashed his car into a privacy fence after driving through a Marvin Avenue apartment complex at 70 mph.
Isaac Dale, 34, of West Fork was arrested Wednesday in connection with fleeing; possession of a controlled substance; theft by receiving; breaking or entering, building; and criminal mischief. He was being held Wednesday in the Washington County Detention Center with no bond set.
According to a report, the trooper was stationary on the interstate and saw a Ford Crown Victoria with defective exhaust driving south. The vehicle tags returned to a Buick, so the trooper attempted to stop the driver.
The driver, later identified as Dale, refused to stop on the interstate and after taking the Wedington Drive exit drove through the parking lots of the IHOP restaurant and Murphy Oil gas station before turning onto Marvin Avenue. The report said the car was traveling about 70 mph. The driver turned the car around and headed back toward Wedington Drive, the report said, until he jumped out of the moving car and it crashed into a privacy fence, causing about $500 in damage.
Dale was seen going to several apartments before someone let him inside. At one of the apartments Dale was seen dropping a bag, which police say they recovered. The bag contained a white crystal substance identified as methamphetamine. Police say eight or nine computer monitors in boxes addressed to Washington Regional Medical Center were found in the car. According to the report, the boxes were apparently taken from a loading dock at the hospital.
According to the report, Dale "smelled of intoxicants" and agreed to take a breath test after being taken to jail. The report said Dale kept falling asleep and was unable to provide a valid sample for the test after three attempts.
NW News on 12/12/2019
Print Headline: High-speed chase leads to theft arrest
Sponsor Content
Comments