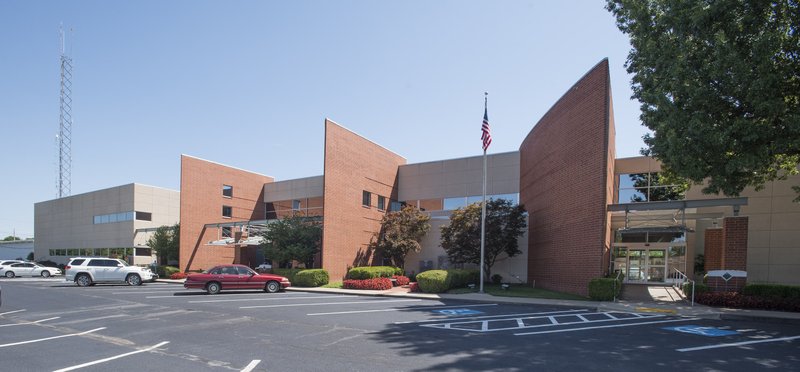 Springdale city hall.
SPRINGDALE -- Some elected city officials can expect to receive raises next year.
The City Council on Monday approved approximately 2.5% raises for the mayor, city attorney and city clerk/treasurer at its committee of the whole meeting.
Current salaries are $130,027 for the mayor, $119,122 for the city attorney and $91,093 for the city clerk/treasurer. The new salaries, if given final approval by the City Council, will be $133,278 for the mayor, $122,100 for the city attorney and $93,369 for the city clerk/treasurer. City Council members' and planning commissioners' salaries are proposed to remain the same at $10,800 and $4,200, respectively.
Elected officials generally receive raises when city staff does, Mayor Doug Sprouse said.
Most city staff are on track to receive raises next year, with few exceptions of those who have reached the maximum pay allowed by the city, said Laura Favorite, finance director.
Council members also voted to move the 2020 budget forward for final approval by the City Council. The council will need to approve the budget at a regular meeting for it to be adopted.
"Next year's going to be tight if we don't see some significant revenue increases," Sprouse said during the meeting.
The budget includes about $49.9 million in expenses and about $46.7 million in revenue and about $3.3 million in reserves, or saved money from past years.
"If we don't see really significant revenue increases or aren't really able to save a lot out of next year's budget, then we're going to have some tougher decisions to make for the 2021 budget," Sprouse said. "Let's not cut the legs off right now when we've got so much coming this year. We could cripple development and growth if we're not careful here."
Revenue from Springdale's 1% city sales tax are up about 4.5% over the the last 12 months, according to a memorandum from Sprouse to the council. The city's shares of Washington and Benton counties' sales tax are also up.
Springdale, however, still lags behind Fayetteville and Rogers in sales tax collected per city resident, according to the memorandum.
"In 2018, we collected $386.02 in sales tax revenue per resident while Fayetteville collected $528.15 and Rogers collected $587.29," the memorandum states.
Sprouse said those "tougher decisions" in 2021 could include not giving employees raises or at least delaying raises until the middle of 2021. That could also mean laying off staff.
"That will kill the momentum this city has," he said, referring to the possibility of layoffs.
If Springdale does reach the point where it has to lay off staff, the layoffs would have to come from the Police, Fire, Public Works and/or Parks Departments to significantly cut its expenses, Sprouse said.
The council's next meeting is set for 6 p.m. Dec. 10 at City Hall.
NW News on 12/03/2019
Print Headline: Committee moves budget along, approves raises
Sponsor Content
Comments