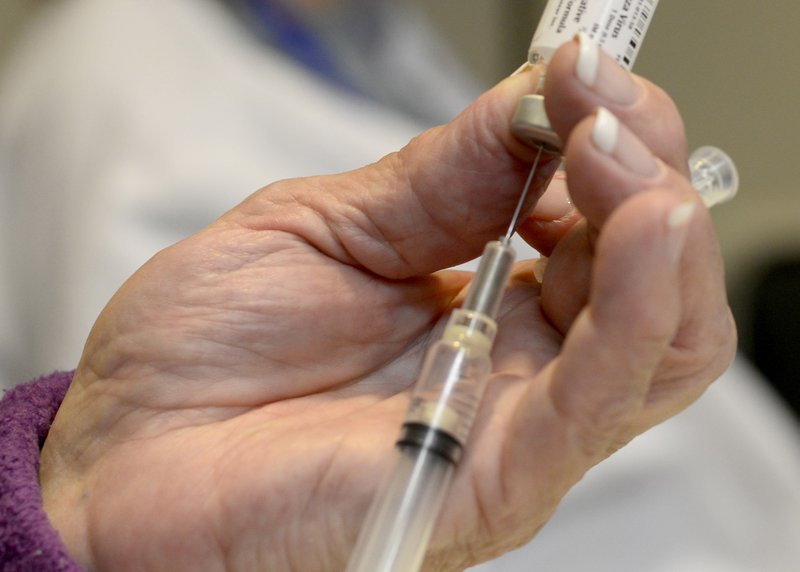 File Photo
FAYETTEVILLE -- A second Washington Elementary School student has a confirmed case of pertussis, the School District announced Monday.
The first case of pertussis, or whooping cough, was announced Nov. 26. Pertussis is a highly contagious disease involving the respiratory tract.
The Arkansas Department of Health requires students in the same school with a student who has a confirmed case of pertussis who have an exemption for the pertussis vaccine or no record of the vaccination to be excluded from school for 21 days from the date of exposure.
Four students at Washington Elementary are exempt and will be allowed to return to school Dec. 11, said Melissa Thomas, the district's director of health services.
At least six students in the School District have been diagnosed with pertussis since last spring.
Symptoms of pertussis usually develop within five to 10 days after exposure, but sometimes don't develop for as long as three weeks.
Early symptoms can last for one to two weeks and usually include a runny nose, low-grade fever and a mild cough. After that, symptoms may include fits of many rapid coughs followed by a high-pitched "whoop" sound, which may be accompanied by vomiting and exhaustion, according to the Centers for Disease Control and Prevention.
NW News on 12/03/2019
Print Headline: Second student at school gets whooping cough
Sponsor Content
Comments