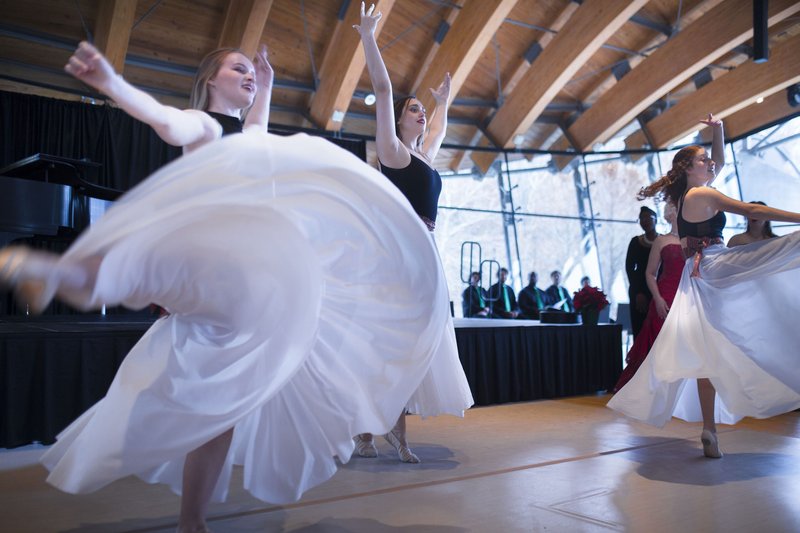 Dancers Parker Ellyn Madlock (from left), Camila Holden and Liliana Boekhout perform, Sunday during a Christmas concert at Crystal Bridges Museum of American Art in Bentonville. The Muses from Hot Springs performed for Voices of Angels, the 14th Annual Sacred Classical Christmas Concert. This sacred and classical music concert, with its celestial voices and festive dancing, is designed to transport audiences to a place of peace, joy, wonder, and hope, as "a soothing balm for the soul". This concert takes listeners through 400 years of poetic and musical inspiration, from traditional to contemporary, and festive to meditative, evoking the joy, majesty and beauty of the Christmas season. NWA Democrat-Gazette/CHARLIE KAIJO
Monday's photo gallery includes photos from a holiday concert at Christal Bridges, food basket preparation and the Springdale Christmas parade.
To view those images and more visit our gallery.
NW News on 12/02/2019
Print Headline: PHOTO GALLERY: Holiday concert, food basket prep, Christmas parade
Sponsor Content
Comments