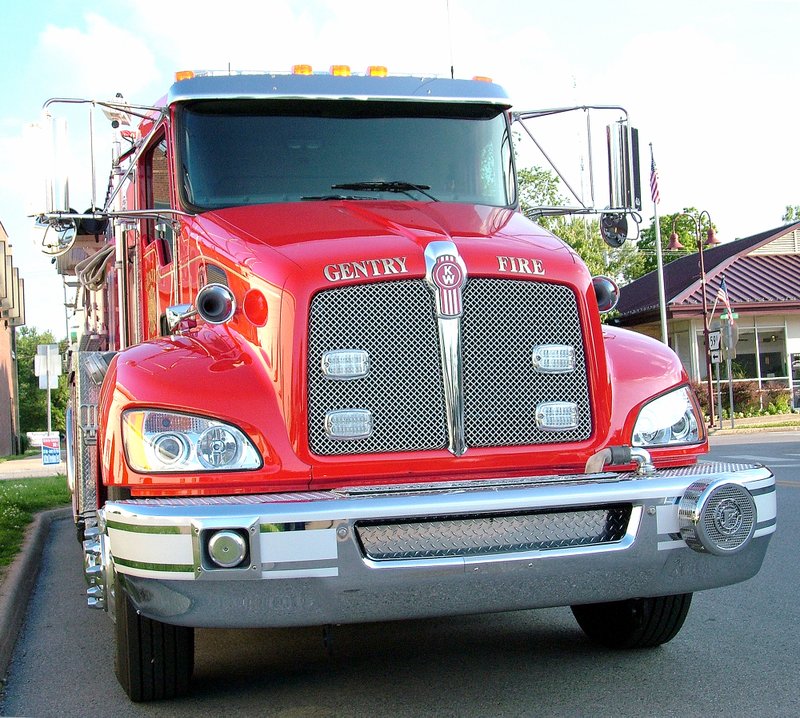 Photo by Randy Moll Gentry Fire Department received a 2015 combination tanker and pumper from Benton County. Two of the department's older trucks were replaced by the new truck, which holds 3,000 gallons of water and costed the county $230,000 plus another $45,000 to $50,000 in equipment.
A toddler is dead after a home caught fire Saturday, according to Gentry Fire Chief Vester Cripps.
Cripps said Sunday the fire started about 5 p.m. in a house off Worthington Road west of Gentry.
The occupants of the house were home, but they were not inside when the fire started, he said.
During the course of calling for help and extinguishing the fire themselves the family lost track of the child, he said.
The 18-month-old child went back inside to get a dog, and was later found dead, Cripps said.
Cripps said the cause of the fire is believed to be electrical, but the investigation is ongoing.
NW News on 12/02/2019
Print Headline: Toddler dies in Gentry fire
Sponsor Content
Comments