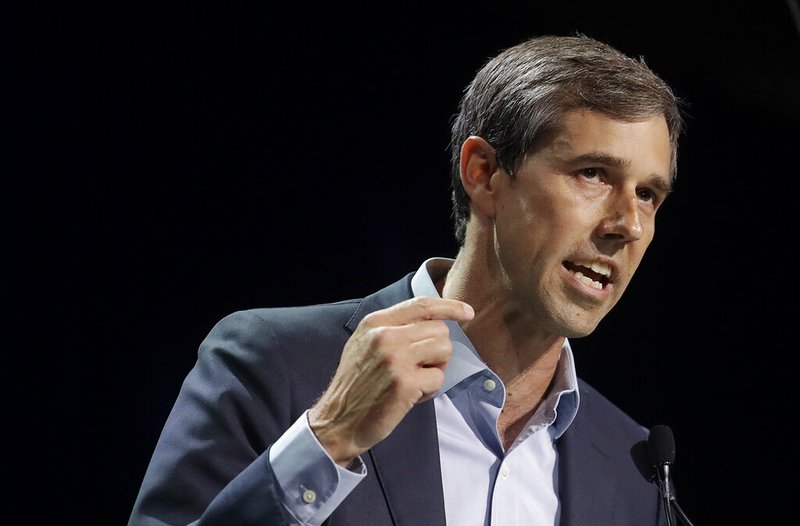 In this June 1, 2019, photo, Democratic presidential candidate and former Texas Congressman Beto O'Rourke speaks during the 2019 California Democratic Party State Organizing Convention in San Francisco. (AP Photo/Jeff Chiu)
Democratic presidential candidate Beto O'Rourke plans to visit Fayetteville Sunday.
O'Rourke is scheduled to hold a rally Sunday afternoon from noon to 2 p.m. at 500 S Razorback Road, a lot near Razorback Gardens, according to his campaign's website.
The event comes a day after the Texas politician headlines the Arkansas Democrats' annual Clinton Dinner Saturday in Little Rock.
NW News on 08/17/2019
Print Headline: Beto to visit Fayetteville this weekend
Sponsor Content
Comments