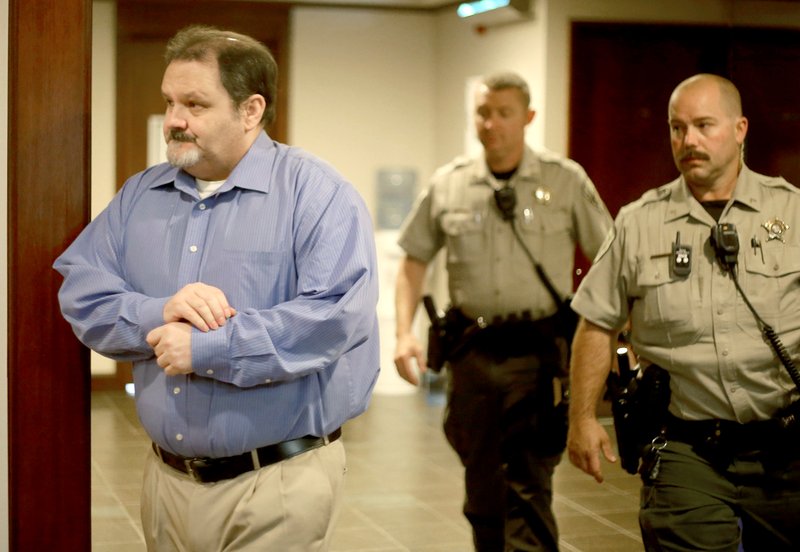 Mark Edward Chumley is escorted Monday, October 22, 2018, into the courtroom at the Washington County Courthouse in Fayetteville. Chumley was found guilty of capitol murder last Friday for the torture and brutal killing of a Fayetteville woman in 2015. - Photo by David Gottschalk
FAYETTEVILLE -- A jury sentenced Mark Edward Chumley to life in prison without the possibility of parole for killing and torturing a young woman in 2015.
Chumley, 49, was found guilty of accomplice to capital murder Friday. Jurors decided Chumley helped kill Victoria Annabeth Davis, known as Tori, on Aug. 19, 2015, at her home on Hill Street.
Death or life in prison without the possibility of parole were the options available under Arkansas' capital murder statute.
Police said Davis, 24, was held captive for hours and beaten by Chumley and four others. She died of blunt-force trauma but was also raped with a baseball bat and hooked up to a battery charger before she died, according to testimony.
NW News on 10/23/2018
Print Headline: Jury sentences Chumley to life in prison
Sponsor Content
Comments