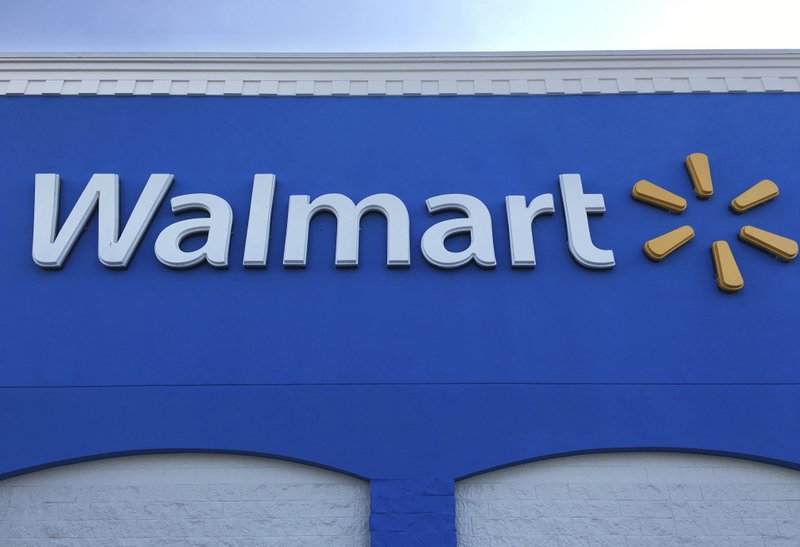 FILE — A Walmart in Kissimmee, Florida is shown in this Jan. 5, 2017 file photo. - Photo by The Associated Press
A former Walmart Inc. executive sued the company Thursday, claiming it issued misleading results for its e-commerce business and then fired him after he repeatedly raised concerns about it.
Tri Huynh, the former director of business development for Walmart's e-commerce division, claims that the Bentonville retailer terminated him under false pretenses after he complained to superiors about the company's "overly-aggressive push to show meteoric growth in its e-commerce business by any means possible -- even, illegitimate ones," according to the lawsuit.
The 70-page complaint, which was filed in a California federal court, accuses Walmart of violating the federal Sarbanes-Oxley whistleblower law and several other state laws.
Huynh, who began working for the company in September 2014 and was fired in January 2017, said in the lawsuit that Walmart had "forgotten its roots and betrayed the principles" of founder Sam Walton in efforts to quickly grow its e-commerce business to compete with Amazon.com.
Walmart spokesman Randy Hargrove said the complaint is "based on allegations by a disgruntled former associate" who was let go as part of the company's overall restructuring in early 2017.
"We take allegations like this seriously and looked into them when they were brought to our attention," Hargrove said in a statement. "The investigation found nothing to suggest that the company acted improperly. We intend to vigorously defend the company against these claims."
The wrongdoing alleged by Huynh includes mischaracterizing product categories, which led some third-party vendors to receive lower sales commissions. The lawsuit said the company also improperly failed to process customer returns of Internet sales worth more than $7 million. Both issues, according to Huynh, led to inflated e-commerce sales figures.
Huynh claimed Walmart's desire to quickly gain ground on Amazon also allowed offensive items from third-party sellers onto the site as well, and the company reported inflated growth numbers for the number of products it sold online after the acquisition of Jet.com. Huynh said in the lawsuit that he discovered a high percentage of sales were listed by both Jet.com and Walmart.com, but the retailer reported them as if they were separate, nonredundant items.
"Walmart sacrificed and betrayed its founder's key principles on integrity and honesty, pushing those core values aside in its rush to win the e-commerce war at all costs," the lawsuit said. "In doing this, it realized it must silence any whistleblower who spoke up against its 'win at all costs' approach to e-commerce growth."
Walmart has been aggressive in efforts to grow e-commerce sales. The company has acquired e-commerce companies like Jet.com, Bonobos and ModCloth, introduced initiatives like free two-day shipping, and rolled out services that include online grocery pickup and delivery. The company reported U.S. e-commerce sales of about $11.5 billion last year.
Walmart has rapidly increased the number of items available for sale on its website as well, reaching about 75 million as of February. The number of products include items sold directly by Walmart and others from third-party vendors who pay a commission fee of around 15 percent, according to the lawsuit.
Walmart has not specified how many products are from third-party vendors.
Brian Yarbrough, a retail analyst with Edward Jones, said the federal complaint shouldn't affect Walmart customers, but it could upset some third-party sellers. He also believes it could raise further concerns with investors, who have questioned Walmart's e-commerce sales projections of 40 percent growth for the fiscal year.
Online sales grew 50 percent or more for the first three quarters of fiscal 2018 before slowing to 23 percent in the fourth quarter.
"I don't think it matters in the consumer's mind," Yarbrough said. "But from an investor's mind, are some of the assumptions they made on e-commerce [growth] overly aggressive? You may start to question that."
The lawsuit said Walmart recognized and rewarded Huynh for his positive performance throughout most of his employment. But that changed after he began pressing Walmart to correct what he believed were internal control failures that could affect Walmart's e-commerce business.
The lawsuit claims Huynh refused to back down after being repeatedly instructed to stop raising concerns about conduct he believed was illegal.
Huhyn said he eventually took his complaints to the company's global ethics division and, eventually, to Walmart U.S. e-commerce chief Marc Lore and former e-commerce Chief Operating Officer Mike Bender.
But he was "terminated abruptly under false pretenses" a few days later and told it was for a combination of recent performance issues and the company's reorganization and restructuring.
Huhyn is seeking unspecified damages for lost wages and economic losses, damages for emotional distress, special damages and punitive damages, according to the lawsuit.
Huynh is represented by attorney David deRubertis of Studio City, Calif.
"Tri believed he was performing his job responsibly by reporting issues that affected Walmart's Marketplace," deRubertis said in a statement. "Instead of addressing his concerns, the company attempted to silence him. When that didn't work, he was fired. In its rush to win the e-commerce war at all costs Mr. Huynh's lawsuit alleges Walmart sacrificed and betrayed its founder's key principles of integrity and honesty."
Business on 03/16/2018
Print Headline: Fired for noting Net-sales fibs, Walmart suer says
Sponsor Content
Comments