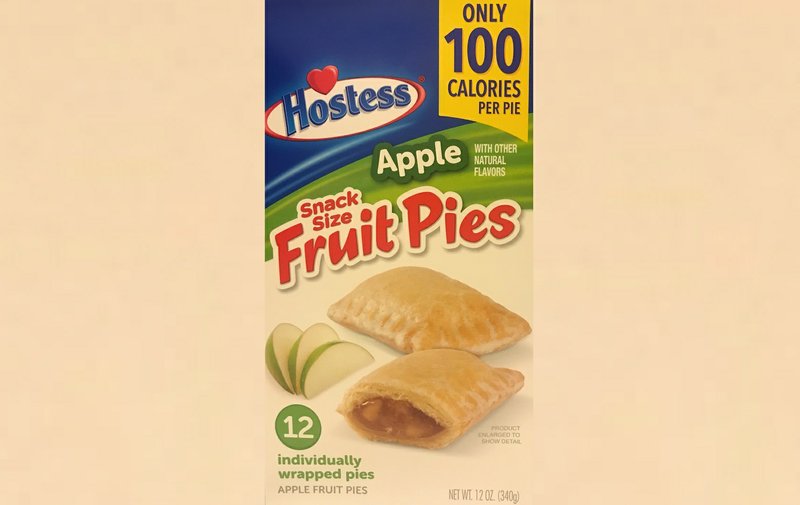 Arkansas Democrat-Gazette/JENNIFER CHRISTMAN
WHAT: Hostess Snack Size Fruit Pies
STATS: One apple pie contains 100 calories and 4 fat, 16 carbohydrate, zero fiber, 8 sugar and 1 protein grams. We found them, sold in boxes of 12, at Kroger, 8415 W. Markham St., Little Rock. Visit hostesscakes.com.
THE SKINNY: By this point in the holiday season, we've all had our fill of pie. At least our waistbands have.
But with these individually wrapped Snack Size Fruit Pies, Hostess offers a way to have a little, teeny, tiny portion of pie and eat it too.
The pies, available in apple and cherry, have the look of an oversized ravioli and offer about three good bites of sugary, doughy, fruity satisfaction.
Not to mention, they're super cute. In fact, I might just unwrap some tiny pies and serve them on a pretty tray at tonight's New Year's Eve gathering. Forget the mostest — I could be a hostess with the Hostess!
Slim Pickings wishes you a healthy and hap-pie 2019!
— Jennifer Christman
Email:
Slim Pickings is a weekly review of light foods.
Style on 12/31/2018
Print Headline: SLIM PICKINGS
Sponsor Content
Comments