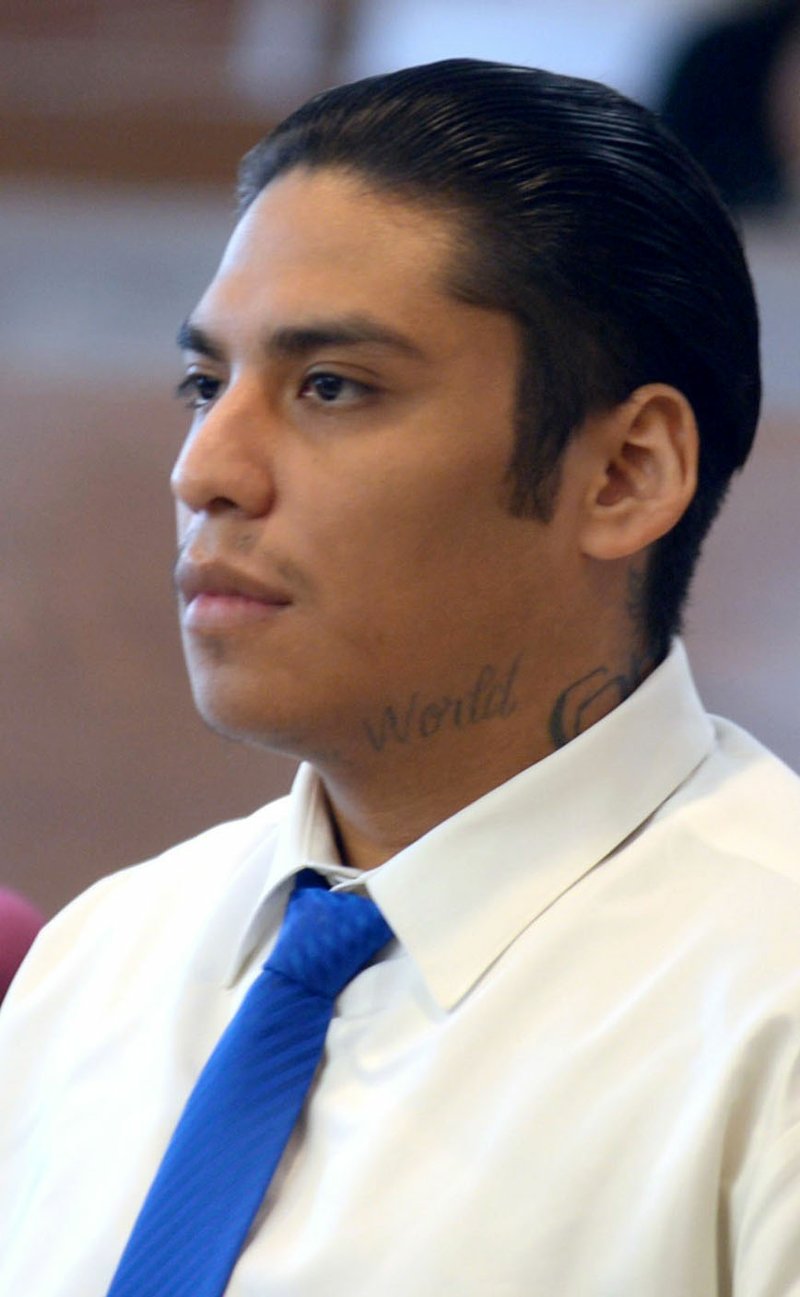 NWA Democrat-Gazette/ANDY SHUPE Giovanni Vasquez-Sanchez listens Wednesday, Aug. 22, 2018, during his trial at the Washington County Courthouse in Fayetteville.
FAYETTEVILLE -- A jury this afternoon found Giovanni Vasquez-Sanchez guilty of accomplice to first-degree murder.
Vasquez-Sanchez, 21, was the driver in a fatal drive-by shooting in 2015 in Springdale.
Four men pulled up in front of a house on Savage Street and Rodolfo Alberto Martinez, a passenger in the car, shot and killed Jimmy Rodriguez, 20.
Vasquez spent more than an hour on the witness stand testifying he did not know Martinez had a gun nor that he was going to shoot at anyone.
Prosecutor Matt Durrett told jurors in his closing argument that Vasquez-Sanchez knew what was going to happen when he drove to Savage Street.
"He drove that car over there so Rodolfo Martinez could kill somebody," Durrett said. "They were going to take out someone they thought was in another gang."
Vasquez-Sanchez was a "victim of an impulse shooting," his attorney, Irwin Davis, told jurors.
"There's no proof there was a plan afoot to murder someone," Davis said. "Had he not driven down that street, Jimmy Rodriguez would still be with us today and he would not be here (in court)."
Washington County Circuit Judge Mark Lindsay sent the jury out to deliberate at 3:20 p.m. They returned about two hours later.
Martinez was convicted in August 2017 of capital murder, two counts of unlawful discharge of a firearm from a vehicle and three counts of committing a terroristic act. Martinez was sentenced to life in prison without the possibility of parole.
Sponsor Content
Comments