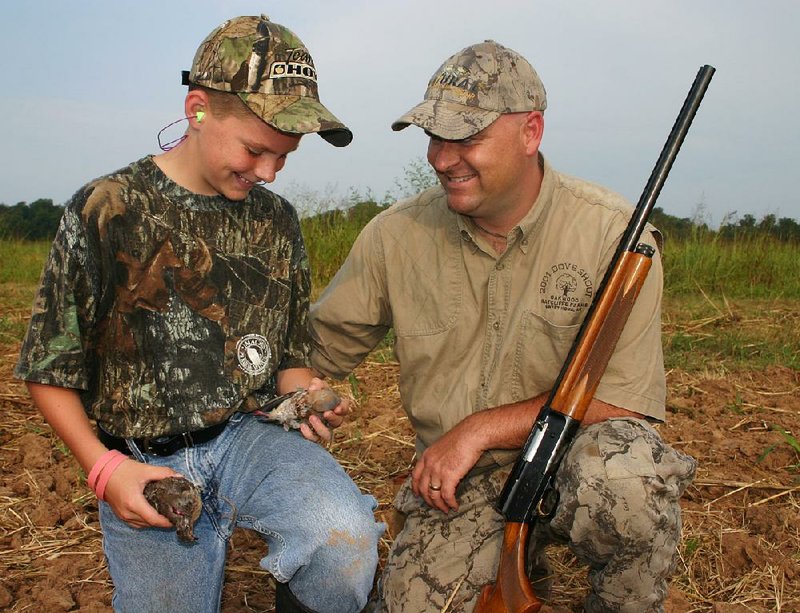 First produced 114 years ago, the Browning Auto-5, in this case a Belgian-made Light 12, was the first and finest semiautomatic shotgun ever built. - Photo by Bryan Hendricks
We're doing requests this week, and this one comes from Jeff Lawrence, Director of Fundraising and Volunteer Services for Ducks Unlimited.
Lawrence wants to see an updated list of firearms that a proper collection should have.
It is the holiday season, after all, and we're always happy to contribute to a friend's wish list.
No firearm collection is complete without a 1911 style semiautomatic pistol in .45 ACP.
In addition to his engineering genius, John Browning had an uncanny sense of ergonomics. A 1911 just feels right. Pick one up, and you want to own it.
The Colt Model 1911 is the gold standard, but there are many excellent alternatives, including Wilson Combat, Kimber, Springfield Armory, Ruger and Remington. My personal choice is Desert Eagle, an obscure, high-quality option.
A companion piece is the venerable Browning Hi-Power. A single-action semiautomatic pistol originally chambered for 9mm Luger, the Hi-Power was John Browning's final contribution to the firearm universe. Fabrique Nationale later beefed up the design to accommodate 40 Smith & Wesson without sacrificing the ergonomics of the smaller framed version.
Like the 1911, the Hi-Power feels like an extension of the hand. It's hard to shoot one poorly. A "T" Series Hi-Power from the late 1960s and early 1970s is the Hi-Power's pinnacle of craftsmanship.
Every collection should also have a single-action army revolver in 45 Colt.
Colt was the first and again the standard, but some modern reproductions equal Colt's quality. The hand-tuned Uberti Cattleman Patron is my favorite. Taylor's Smoke Wagon and Cimarron Eliminator are outstanding, too. They are period correct, with hammer-mounted firing pins and four-click lock work. They are accurate and fun to shoot.
For 114 years shotgun makers have tried and failed to dethrone the Browning Auto-5.
Another John Browning creation, the Auto-5 was the first autoloading shotgun, and still the finest ever made.
For cycling speed, the Auto-5 trails only the Winchester SX series and the Browning Gold, which share the same gas regulated action.
Available in 12-, 16- and 20-gauge, the Auto-5 ejects and reloads from the energy of its own recoil. It is, in a sense, the original "bump stock" because the shooter provides the inertia for the system to function.
With its distinctive humpback receiver, the Auto-5 is certainly the most recognizable shotgun ever made. The hump perfectly aligns a shooter's eye with the sighting plane, making it ideal for snap shooting. Handling a Sweet 16 or Light 20 in the field is shotgun nirvana.
Browning sold more than 2 million Auto-5s before discontinuing it in 1999, but that number is considerably higher when you factor in the clones that other companies made under license, like the the Remington Model 11, Savage Model 720 and Franchi Model 48.
In terms of popularity, the only other gun that ever came close to the Auto-5 was the Remington Model 1100. You ought to have one of those, too.
Introduced in 1963, the 1100 was the first successful gas-powered shotgun, meaning the energy of its discharge gases cycles the action. Its recoil is soft and its ergonomics are incomparable.
Yes, the 1100 is heavy, but its nickname "Jam-O-Matic," is the result of shoddy maintenance. If you keep it clean and replace the O-rings periodically, it will function flawlessly while outlasting you and your heirs.
Anchoring any rifle collection should be a Winchester Model 70. Specimens made before 1964 are the most desirable, but the Classic models made from 1994 to present are mighty fine, too. There is no practical difference, but I believe the Classics are more accurate, simply because modern barrels and modern metallurgy are better. The new Winchesters made in South Carolina are the slickest cycling turnbolt guns I have ever handled.
The Pre-64 and Classic Model 70s employ a long claw extractor and a bolt face that fully encloses the case head for true controlled, reliable feeding. The conical breech ensures a clean feed in any situation and prevents misfeeds and jams.
For elegance and beauty, the Featherweight model is near perfect. The Super Grade IS perfect.
Remington and Ruger did their best to supplant the Model 70 with their Model 700 and Model 77, respectively, and they did admirably. The lines of the Model 700 BDL are timeless. Ruger's M77 incorporates all of the best attributes of the Model 70 and Model 700 for an equally distinctive personality.
Finally, you've got to have a lever-action, cowboy style rifle.
The Winchester Model 94 chambered in .30-30 WCF or 32 Special is the archetype for this type of firearm, but nobody disapproves of a Marlin 336 as long as it was made in New Haven, Conn., with JM markings.
Recent production Marlins under Remington's aegis are disparaged and maligned, just as the post 1976 Browning Auto-5s that were made in Japan. Don't fall for it. "Remlins" are fine guns, as are Miroku Auto-5s.
Henry makes superb leverguns, too, in all popular lever gun chamberings, as well as in .41 Rem. Mag. and 327 Federal. Henry's Big Boy, with its octagonal barrel and brass receiver, are works of art. The Big Boy Steel is more of a working gun.
Like the Model 94, the Marlin 336 is most closely associated with the .30-30, but models chambered in 35 Rem. are more desirable.
You can also step up to more powerful models chambered in 444 Marlin, 450 Marlin and .45-70 Government. Or you can step down to versions chambered in pistol calibers like .357 Magnum, .44 Magnum or .45 Colt
My favorite was the defunct Marlin Model 375, chambered in 375 Winchester. I also had a Model 94 in that chambering. I rue letting them go.
I recently asked the owner of Henry to please, please, please issue the Big Boy in that fantastic cartridge. His response was encouraging.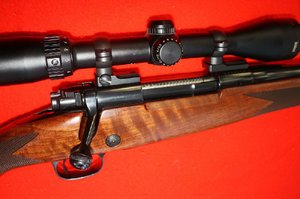 Photo by Bryan Hendricks
Known as "The Rifleman's Rifle," the Winchester Model 70 is the most famous American-made bolt-action rifle. The Model 70 Classic Super Grade is peerless in fit, finish and elegance.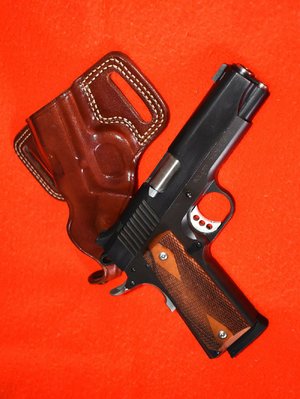 Photo by Bryan Hendricks
No firearm collection is complete without a Model 1911 semiautomatic pistol, available in multiple configurations from a vast number of manufacturers.
Sports on 11/26/2017
Print Headline: Firearms wish list
Sponsor Content
Comments