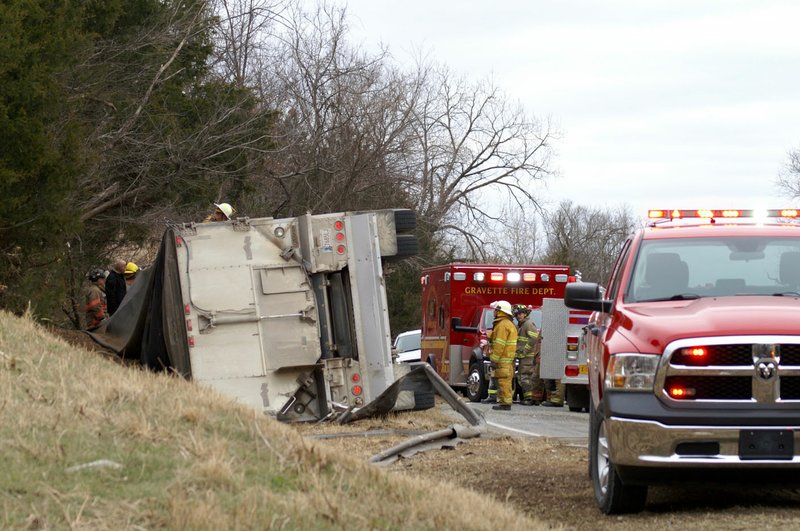 NWA Democrat-Gazette/RANDY MOLL Rescue workers from multiple agencies worked to free the victims of a two-vehicle crash on Arkansas Highway 43 just south of the Spavinaw Creek Bridge on Thursday morning (Dec. 14, 2017). Highway 43 was closed for several hours.
Harold Gene Ellis, 58, of Bernice, Okla., was killed on Thursday when the truck he was driving overturned on Arkansas Highway 43, according to the Arkansas State Police.
A fatal crash report read two others in another vehicle were injured in the crash.
Ellis' truck overturned just south of the Spavinaw Creek Bridge and slid into the west ditch. The fatal crash report read the weather was clear and the road conditions were considered good at the time of the incident.
NW News on 12/16/2017
Print Headline: Truck driver killed in Highway 43 crash Thursday
Sponsor Content
Comments