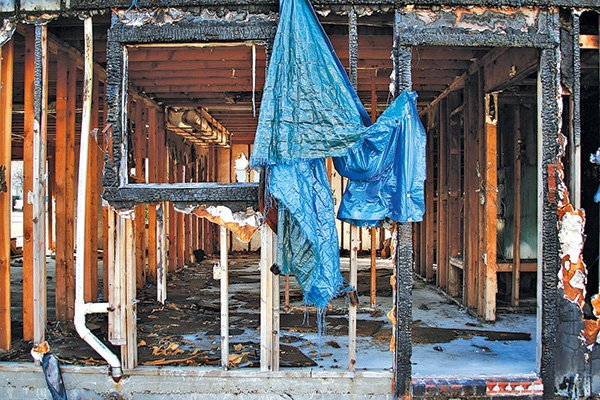 STAFF PHOTO DAN HOLTMEYER What's left of the four-unit apartment building at 546 Betty Jo Drive stands Saturday more than a year and a half after a fire destroyed much of the structure. The building's owner says finding financing for its renovation has been tougher than expected, but so far no city code has been broken.
It was a Saturday afternoon during one of the hottest and driest summers on record, and Mary Drane and her husband Matt were asleep.
At A Glance
Timeline
July 21, 2012: Fire ignites on rear deck of 546 Betty Jo Drive.
Oct. 19, 2012: Building sold to Stroud Investment Properties.
March: City inspects building, notes renovation progress.
November: City again inspects building, notes no work being done at the time.
Feb. 1: City says building must be stripped to its wood and brick frame, or condemnation process begins.
Source: Staff Report
Sponsor Content
Comments