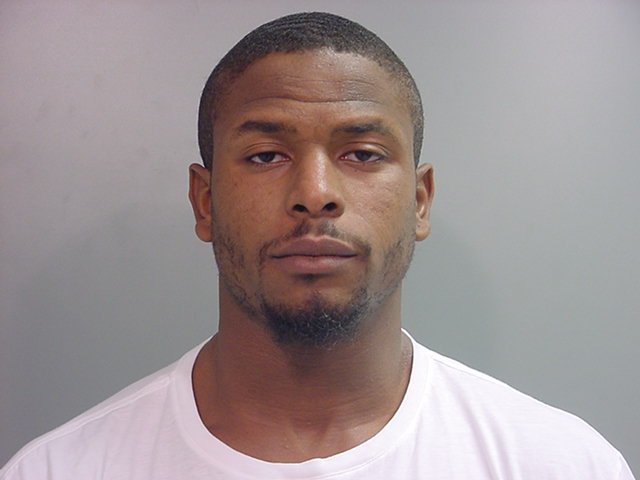 Bret Jerrod Harris
FAYETTEVILLE — Bret Jerrod Harris, a former University of Arkansas football player, was arrested on Tuesday and charged with felony terroristic threatening.
Harris, 23, was arrested by University of Arkansas police at 6:07 p.m. on Tuesday after reportedly threatening to kill a UA staff member via Twitter. The staff member is identified in the preliminary arrest report as Matthew Summers, who is listed as the head football athletic trainer for the Razorbacks.
"Hey Matt, Remember I checked your (expletive) for questioning me?", Harris wrote, according to the arrest report. "You set me up to be placed in Springwood. I am going to kill you."
Springwoods, a behavioral health center, is located in Fayetteville.
Harris is being held in the Washington County Detention Center on $20,000 bond. He has a hearing set for Friday and a date in Washington County Circuit Court scheduled for Nov. 2.
Harris, an Irving, Texas native, was a linebacker at Arkansas from 2007-11, earning three letters his final four seasons.
Sponsor Content
Comments